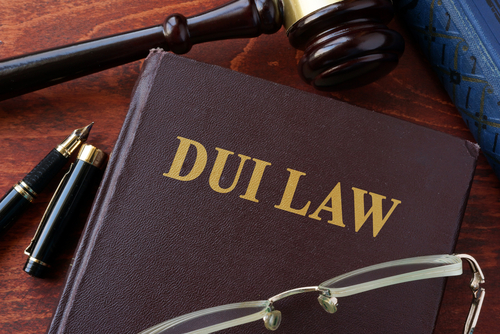 Experienced DUI Lawyers in Colorado
Accused of driving under the influence? Hire our top-rated DUI attorney in Pueblo, Colorado to help you stay out of jail and avoid harsher penalties. We will fight for you in court and guide you through the legal process so you are not confused or intimidated by going to court. You don't have to go through this alone, we can help you!
What is a DUI Charge?
According to Colorado Law, driving under the influence of drugs or alcohol can lead to a DUI charge. If your blood alcohol concentration (BAC) is at or above .08 when driving, you have committed a DUI offense and can get charged. If the officer suspects you are stoned or under the influence of any other drugs, you may be charged with a DUI.
Is a DUI Felony Charge?
According to Colorado Law, a DUI charge is defined as a misdemeanor; however, if you have three or more prior alcohol or drug-related driving convictions on your record, you may be charged with a felony. It is important to note that Colorado is a lifetime state which means a prior alcohol related traffic offense is counted against you regardless of how long ago it was and even if the conviction is from out of state.
Solid and Aggressive Defenses for DUI Charges in Colorado
A DUI charge can ruin your life. Apart from going to jail, paying fines, doing community service, or attending rehab sessions, you can also lose your driver's license and leave a permanent mark on your criminal record. This is why you need our experienced DUI lawyer in Colorado on your side. We can recognize constitutional and procedural errors that may protect you from harsh punishments. Some of our strong DUI defenses including:
Illegal Stop of Driver
If police officers pull you over without probable reason that a traffic law has been violated, we can examine the constitutionality of the stop. Without a credible cause for your traffic stop, we can help get your case reduced.
Inaccurate Field Sobriety Test
Field sobriety tests, like the one-leg stand, can often be inaccurate due to factors such as age, overweight, and medical conditions. We can help prove that the tests were inaccurate in the court of law.
Erroneous Breath and Blood Tests
Sometimes police officers can administer improper tests. Our Colorado DUI attorney can investigate the blood and breath test to see if the device may have malfunctioned. We can also prove the officers administering the tests had insufficient training and this may lessen your charge.
Illegal Search
When an officer searches your vehicle without your consent or probable cause, it's a violation of the Fourth Amendment Rights. We can use this in your DUI case and get your charges reduced.
Illegal DUI Checkpoints
Under federal law, police should abide by strict rules when working at DUI checkpoints. If our Colorado DUI lawyer can prove that they violated these rules, we can help get your charges dropped or lessened.
Can I get a plea deal for my DUI?
A plea deal or plea agreement is often a highly desirable resolution for many people accused of DUI. With the right lawyer, a plea deal can potentially keep you out of jail, reduce your charges or penalties, reduce legal costs and give more certainty regarding outcomes with your case. Our approach is to secure the most favorable plea agreement possible for your situation.
Work with a Results-Driven DUI Attorney in Colorado
Our DUI lawyer has extensive experience and background practicing Traffic Law in Colorado. We care for your future and that's why we'll put on an aggressive defense to ensure you pull through your DUI charges. Our approach is to investigate and understand your case to create a personalized defense that suits your needs.
As reputable DUI attorneys, we successfully represent DUI clients in Pueblo County, Huerfano County, Las Animas County, Fremont County, Chaffee County, Custer County, Crowley County, Otero County, Las Animas County and beyond.
Let's Help You With Your DUI Charge in Colorado
Are you facing charges for driving under the influence? Looking for qualified Colorado DUI attorneys?
Look no further than Lucero Law Firm. Whether it's your first DUI charge or a repeat offense, you can count on us. We are committed to protecting you and your future.